The M/J Konobe is a two-mast motor sailer with 115ft LOA (lenght overall), 26ft width, 220 gross-tonnage. A diesel engine with 500hp accelerates the boat to a speed of up to 9 knots.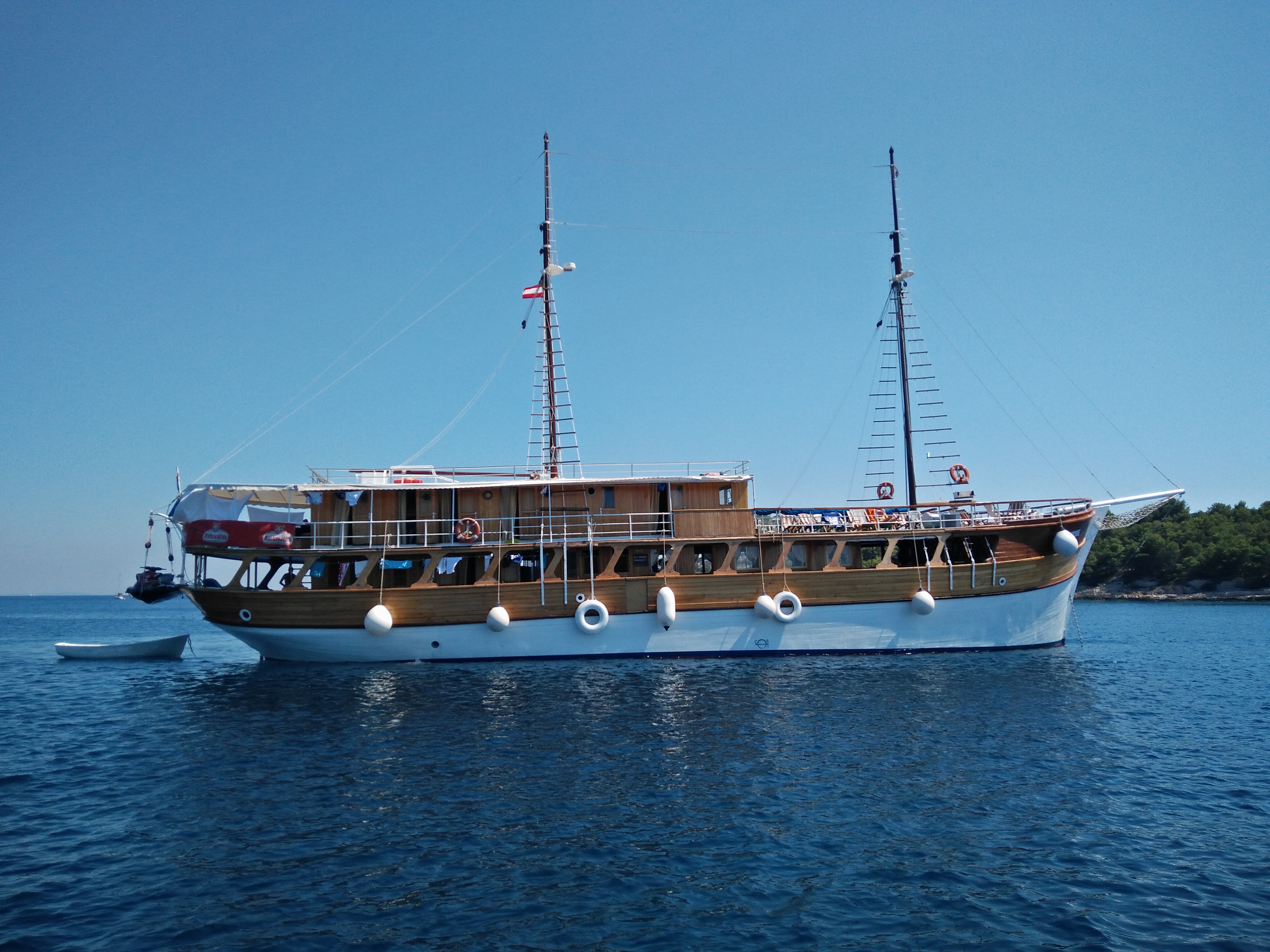 In total there are 44 beds in two single cabins and 21 double cabins. Each cabin has a bathroom sink and a bullseye or a raised window. There are 4 toilets and 4 showers with hot and cold water on the boat.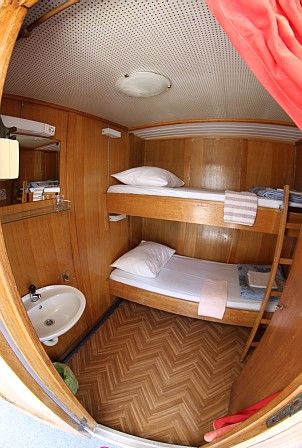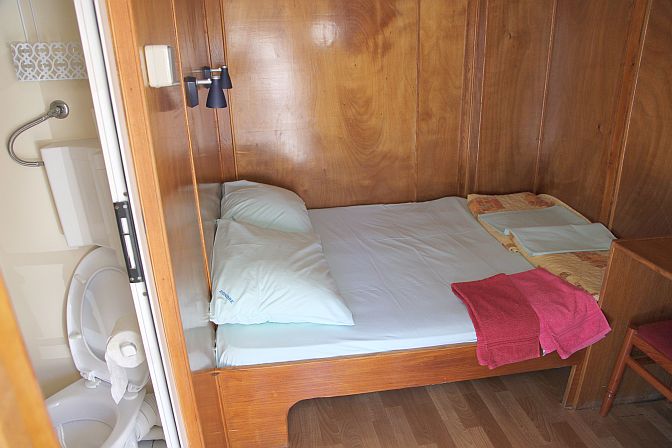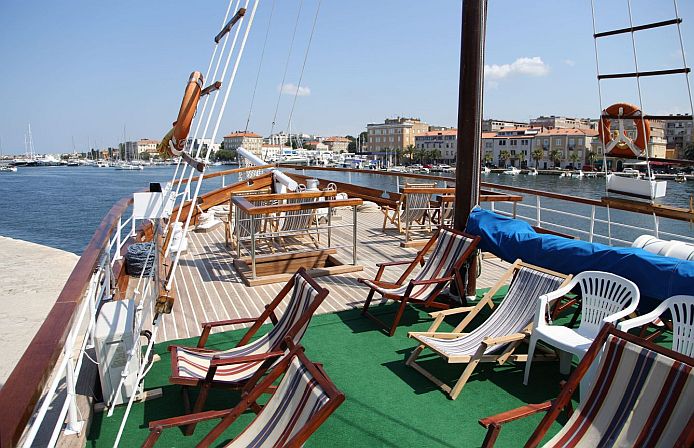 The bar is in the saloon. The sundeck can easily be reached by a ladder.
The Konobe has a 220V(!) AC generator. A 220V outlet is available in every cabin. The generator is running when the ship is cruising. In bays the generator is usually not running. In harbors the Konobe is powered by the mains of the harbor.
Die M/J Konobe ist eine der größten Zweimaster an der dalmatinischen Küste und bietet ihnen gemütliche Kreuzfahrten.
The M/J Konobe is one of the largest two-mast sailing ships at the dalmatian coast and offers relaxing cruises.
The route is subject to change due to weather conditions.